Take a break and listen to your body
Südtirol Balance – A break in South Tyrol
You need a break every now and again so you can rest and recharge ready for everyday life. Südtirol Balance makes this break a reality. Experts help you slow down and relax at special retreats on your mini break. On breaks at rejuvenating spots in the natural landscape of South Tyrol, participants will learn to re-focus on what is essential, to ground themselves and to enjoy the moment with mindfulness.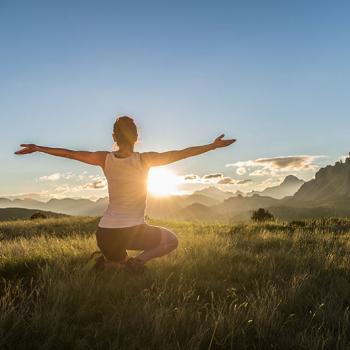 "Listen carefully and try to understand what your body is telling you!"
Free movement helps to compensate for repetitive strain and habits in daily life. On an excursion to the Kofler Moos leisure area, we will practice some physical exercises and deep breathing routines. Breathing in pure and vital air, we will capture images of beauty with all our senses.
We'll feel refreshed and in great shape. We will strengthen our health and enhance our feeling of wellbeing. We will lay our matts out in open nature and perform strengthening exercises for our back, abdomen, legs, glutes and upper body.

Next we will stretch and release our muscles, tendons and ligaments while walking back to our starting point. At the end of the excursion we will enjoy the beneficial effects of the Kneipp facility at our sport and gourmet hut.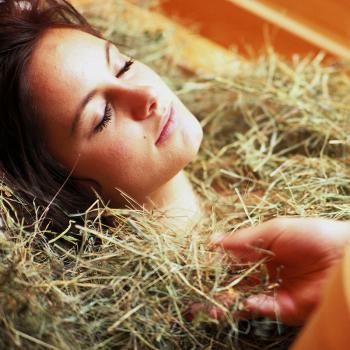 Kneipp − hey flower sachets
Relaxation with hey flower sachets, very effective in the opinion of priest Kneipp

With our big variety of hey flowers we will prepare a hot-humid sachet to be applied on different parts of the body for about 45 minutes. In this time the thermic energy will bring essential oils to evaporate; after this the sachet can be removed. This will not only help to release uncomfortable tightness in the back muscles but will also have a detoxing effect during our therapy fast. The treatment is enhanced and accompanied by background music.